Our budding artists enjoyed a lovely afternoon at The Octagon Theatre yesterday viewing an exhibition by Somerset Art Works to inform and inspire their upcoming GCSE work.
The current exhibition is called Quiet Places for Unquiet Minds and runs until October 11th on the first floor gallery, which is open Monday to Saturday from 10am – 5pm or until approximately 9.30pm on performance evenings.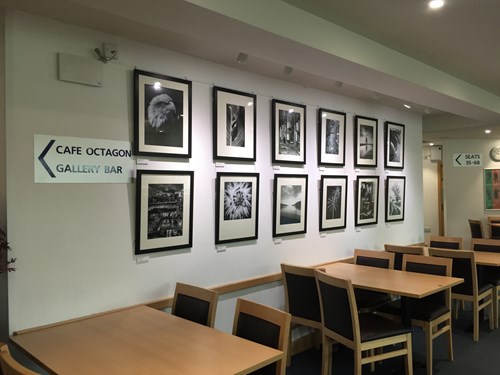 The exhibition featured Monoprints, collographs, drypoint and working with letterpress, an exhibition of work produced by the Yeovil Mind Community Day with artist in residence Simon Ripley, mixed media work from the Minehead Mind Art Group working with artist Megan Players, including a selection of the lead artists' own work.
The Somerset Art Works project was in conjunction with Mind in Somerset, aiming to help people to stay well, express themselves, to feel more engaged in their communities and experience a better quality of life.
Students said they really enjoyed looking at the prints of birds and the portraits. We also took a look at the wire sculpture of a head outside the Octagon Theatre.